St Louis City residents have been warned to not be alarmed at the sight of U.S. Army tanks rolling down residential neighborhoods after sightings of the vehicles provoked fears of martial law.
The exercise is part of a U.S. Army program run by military police from Fort Meade, Maryland focused around training MPs from St. Louis how to drive heavily armored tanks "on highways and on city streets."
–

Sightings of the tanks prompted hundreds of residents to flood news channel KSDK's Facebook page, with some expressing fears that martial law had arrived with others promising to "stop and salute" the tanks as they rolled by.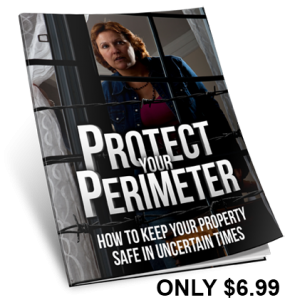 I have to say that this event, which is being labeled a "training exercise", makes very little sense to me. U.S. Army troops all the way from Maryland running open exercises in armored personnel carriers on the busy streets of St. Louis? I know Maryland is a small state, but is there really not enough room at Ft. Detrick to accommodate a tank column and some troops? Are there not entire fake neighborhood and town complexes built with taxpayer dollars on military bases across the country meant to facilitate a realistic urban environment for troops to train in? And why travel hundreds of miles to Missouri? At the very least, this is a massive waste of funds.
On the other hand, such an action on the part of the Department of Defense makes perfect sense if the goal is to acclimate citizens to the idea of seeing tanks and armed military acting in a policing capacity. Just check out the two random idiots the local news affiliate picked to interview in St. Louis on the subject. Both state that they think the exercise is a "great idea", because having the military on the streets would help to "reduce crime":
http://www.thegatewaypundit.com/2012/06/us-military-to-run-urban-exercises-in-north-st-louis-residents-hope-it-will-cut-down-on-crime/
I suspect that the KSDK and other news affiliate did not go out of its way to get any counter-opinions, even though they admitted to being contacted by those voicing concerns over martial law.
Even so, it's sad and simultaneously terrifying that there are plenty of mindless dupes out there who do not understand the dangers of the Army crossing the Rubicon and acting in a civil law enforcement capacity, never mind that they are completely ignorant of the fact that it violates the Posse Comitatus Act. One of the interviewees even points out that in some countries they don't use police at all; only military. This is true. We call those countries "tyrannies"…
Add to the mix the reality that the DOD refuses to respond to any further inquiries by the press concerning details of the training, and you get yet another suspicious instance of behavior on the part of the establishment that seems preparatory for domestic action. I believe that the high frequency at which these activity reports have been coming in over the past year is certainly cause for alarm…